The California Applicants' Attorneys Association (CAAA) celebrated their 50th anniversary this past weekend, and our Glendale workers' compensation attorney, Mr. Harold Wax, was honored for his fifty years of service. Fellow Board-Certified Workers' Compensation Specialist Alan Wax was also recognized for his thirty years of contribution. This recognition was particularly meaningful to Harold, who was one of the original founders of CAAA in 1966, and is yet another accolade which attests to the unwavering advocacy he has provided in the area of workers' compensation law.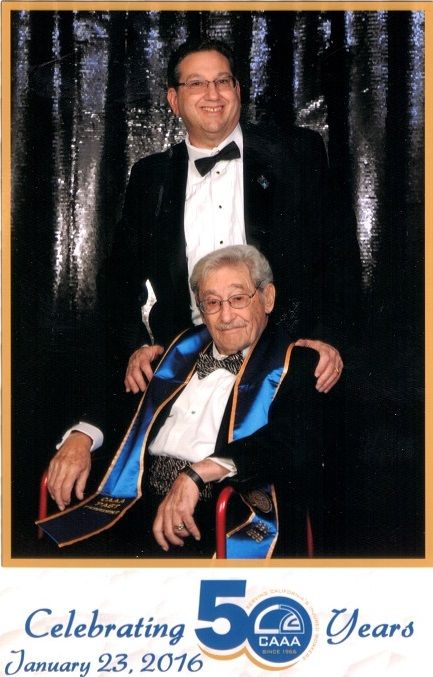 Want to know how our Glendale workers' compensation lawyers can help you? Schedule your free consultation today.
"…Luncheon Discussions in Smoke-Filled Rooms…"
These days, California is considered to be one of the most employee-friendly states in the nation; however, it wasn't always this way. Per the Historical Evolution of the California Applicants' Attorneys Association, the early 1960's were a time when "California languished behind other industrial states in providing benefits to injured workers," adding that legislature was essentially a product of backroom deals between labor leaders and major employers.
As the years progressed, the organization founded by Harold Wax and other notable attorneys like Buzz Airola and Victor Beauzay began to make headway in legislative reform, becoming a "well-oiled legislative battle machine." They learned how to properly propose and pass new legislation, and even retained their own legislative counsel. Years passed and new faces took office, but CAAA tirelessly adapted to ensure that the rights of injured workers would be protected – including successfully taking issues to the Supreme Court.
"We Will Not Give Up!"
The accomplishments of CAAA would be nonexistent if not for the unwavering dedication and passion exhibited by both its founders and the scores of attorneys who have carried the torch since. Harold W. Wax is proud that, through both CAAA and his own practice, The Law Offices of Wax & Wax, he has been able to definitively make a difference in countless people's lives. As a 30-year member of CAAA, Board-Certified Specialist, and Super Lawyer, Attorney Alan J. Wax is proud to continue the legacy of excellence set forth by his father.
---
Our firm is prepared to offer you the dedicated, highly-skilled counsel you deserve in your time of need. Honesty, Integrity, Experience, and Expertise—The Law Offices of Wax & Wax – call (818) 946-0608 today to learn how we can help you.
---