Our attorneys at the Law Offices of Wax & Wax recently participated in Santa Clarita Valley Bar Association's First Annual Golf Tournament. Our team placed fourth in the tournament and 89 players were involved in the event.
The goal of this tournament was to raise funds for several local charities and continue our commitment to our community. This First Annual Golf Tournament made $33,000 in profit on April 3rd.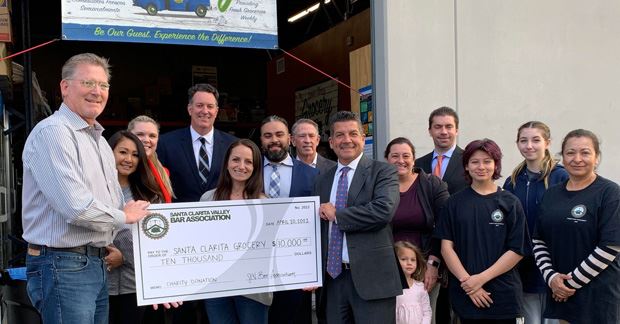 Helping the SCV Bar Association Raise Funds for Local Charities
Wax & Wax and the rest of the SCV Bar Association dedicated all profit from the golf tournament to charity, including a blood drive, a toy drive, and a high school speech competition.
Our team is happy to announce that the SCV Bar Association donated $10,000 to the food bank Santa Clarita Grocery, much to its director Bradly Grose's surprise. During the SCV Bar Association's visit to Santa Clarita Grocery, Grose said that the money would support both their general food funds and their fresh dairy stocks.
We are honored to have participated in the charity tournament and are looking forward to more opportunities to support our local community in the Santa Clarita Valley.
Are you looking for dedicated employment law and worker's compensation attorneys in Glendale? Contact the Law Offices of Wax & Wax today at (818) 946-0608 to schedule an appointment!