Glendale Personal Injury Attorneys
Personal Injury Lawsuits in Glendale, CA
Have you been seriously injured due to someone else's mistakes? While it is natural to get upset about the situation, you also need to get moving about doing something about it. You could have a valid personal injury claim or lawsuit to file against them – and the Law Offices of Wax & Wax in Glendale and Santa Clarita can help you each step along the way.
Our personal injury lawyers in Glendale are focused on elevating our clients' experiences to points that exceed their expectations. Your case isn't just a case, it is a big part of your life right now, and it deserves time and attention to be as effective as it can. We are here to show you that legal representation does not need to be impersonal. When we are working on your claim, we take everything to heart and aim for the best possible outcomes, including settlements, verdicts, and awards.
Call (818) 946-0608 to speak with our Glendale personal injury lawyers now or fill out our online contact form.
Need Help with These Personal Injury Cases?
The Law Offices of Wax & Wax has more than 100 years of combined legal experience. We are known as pioneers in workers' compensation law, and our insight and knowledge in that field have also translated to great things in personal injury law. At the end of the day, we are here to stand up for people who have been wrongfully injured in all sorts of accidents.
We can manage personal injury claims that involve:
What Does the Liable Party Owe You?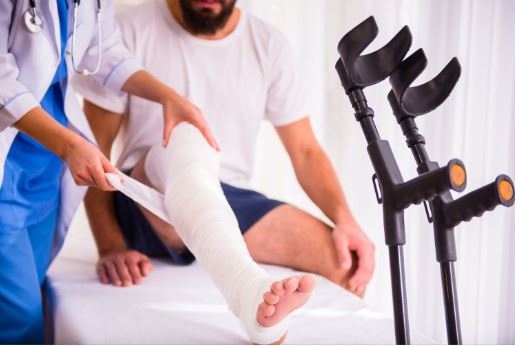 Personal injury cases are a great way to find closure and peace of mind after someone's mistake ends in your injury. Of course, they are also a fantastic way of finding financial stability after your injury causes you to suffer all sorts of damages. It would be our honor to help you seek every possible penny through a personal injury claim filed against the party or parties who did you wrong. We know how to uncover additional damages and insurance policies to maximize the value of the cases we handle.
The liable party could agree or be ordered to pay you for your:
Medical costs, including past and future
Lost wages and lowered income capacity
Pain and suffering
Permanent disabilities
Negative changes to your day-to-day life
And more
What Can a Personal Injury Lawyer Do For You?
Whether you are going up against an individual, a company or just the insurance company, odds are the other party will have a lawyer on their side to represent their best interests. It only makes sense that you should have the same. A skilled accident lawyer can also help with the following:
Determining who should be found liable for the accident
Conducting a thorough investigation of the accident
Determining what fair compensation would be when taking into account your injuries and your road to recovery
Experience with the California legal system and bringing cases before a court
Guidance in filing the proper paperwork and ensuring you don't miss any important deadlines
Keeping you informed about the progress your case is making
Ultimately, a skilled injury attorney can help you maximize your compensation and ensure that you receive a fair settlement that covers the costs of your injuries and ensures you are set up to recover.
Can You Sue If You are Partially Liable?
California has a pure comparative negligence rule for liability in personal injury claims. After removing legalese, this rule means that you can file a claim against and demand compensation from any party that caused or contributed to your accident, injuries, or damages by at least 1%. You could be 99% liable for your injuries and still have the legal right to file a claim against the other party involved in your accident.
While this might seem strange, California's pure comparative negligence rule is claimant-friendly because it does not strip you of the ability to seek compensation just because your mistake also contributed to your injury. Imagine that you were hit by a drunk driver while you were texting behind the wheel. You are both found 50% liable for the accident. You can still demand 50% of your damages from the other driver, which could be significant if your injuries were much worse than their own.
Is There a Time Limit on Personal Injury Claims?
Yes. Each state has a different time limit (also referred to as the "statute of limitations"). California's statute of limitations on personal injury claims is 2 years from the date of the injury (California Code of Civil Procedure section 335.1). This means that if you fail to file your claim with the court within that timeframe, you give up your right to sue the responsible party.
There is one exceptions to this statute:
If your claim involves a government agency the time limit is shortened to 6 months (California Government Code section 911.2)
Need to File a Personal Injury Claim? Start Here
Our personal injury attorneys in Glendale are known both far and wide for providing compassionate and professional legal representation and guidance to the wrongfully injured in California. If you were recently hurt due to someone else's negligence, then we invite you to schedule a FREE consultation with our firm. We can talk about what happened to you, and what the next steps might look like if we think you have a valid personal injury claim waiting to be made and filed.
For additional information, please dial (818) 946-0608 or fill out our online contact form to speak with an injury lawyer today.
Real People, Real Stories