Santa Clarita Workers' Compensation Attorneys
Workers' Compensation Claims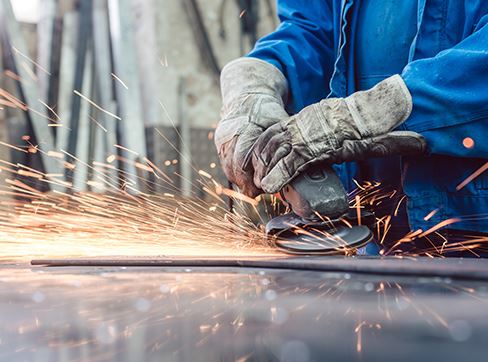 California has earned a reputation as one of the most employee-friendly states in the nation, as they have extensive protections for workers' rights. All employers with at least one employee are legally required to have workers' compensation insurance coverage. This type of insurance is designed to help compensate workers who have been injured in the workplace or suffered an illness related to their job.
If you are injured while at work in California, there are a number of different types of benefits which you may be eligible for.
For skilled representation in your workers' compensation claim, contact our Santa Clarita workers' comp attorneys at (818) 946-0608.
Am I Eligible for Workers' Compensation Benefits?
If your employer has even one person working for them, they will be required to carry workers' compensation insurance. Furthermore, they must have this coverage even if the one employee is a temporary worker. There are some factors though that can affect eligibility.
You Must Be an Employee
This may seem like a no-brainer, but this is complicated by the existence of independent contractors. Although they may work for an employer, independent contractors are not considered employees and are therefore not eligible for workers' comp benefits.
However, many workers are misclassified as independent contractors, and should actually be considered employees. If you have been denied benefits because your employer wrongfully classifies you as an independent contractor, call our Santa Clarita workers' compensation attorneys today.
The Illness or Injury Must be Related to Work
Perhaps the most complex aspect of a workers' compensation claim is proving that the injury or illness was actually work-related. In some cases, this is fairly straightforward, such as throwing out your back while lifting heavy items. Other cases, however, can be much more ambiguous.
Insurance companies will often claim that you were guilty of misconduct in order to mitigate the value of your claim; this can include criminal activity, violating safety regulations, and otherwise acting in a prohibited way. For all of these reasons, it is crucial to seek representation from an experienced workers' comp attorney in Santa Clarita.
Temporary Disability Benefits
As the name suggests, temporary disability benefits will be payable when your ability to work is partially or completely restricted. You will stop receiving these benefits once your doctor clears you to return to work at normal capacity. There are two types of temporary disability benefits, and the type you qualify for will depend on the extent of your injuries.
Temporary Partial Disability – you will be eligible for these benefits if you are partially, but not fully, restricted from working due to your injuries. For example, if you are restricted from working more than 5 hours in a day, you may be able to collect T.P.D benefits.
Temporary Total Disability – If you are completely unable to work, or if the restrictions are so heavy that the employer will not allow you to return, you will qualify for T.T.D benefits. The amount you will receive is typically 2/3 of your average weekly salary, but cannot exceed a specified number.
Permanent Disability Benefits
Unlike temporary benefits, permanent disability benefits are paid on an ongoing basis for an extended period of time, although you may have the option to accept them all as once as a lump sum. While they are typically not truly permanent, they can make a huge difference in a person's life after suffering a permanent injury.
Permanent Partial Disability – If you are still suffering from a permanent disability, and your doctor has declared that you have reached maximum medical improvement, you may then qualify for P.P.D. benefits. Your doctor will assign you a percentage of disability, which dictates how much money you are able to collect.
Permanent Total Disability – these benefits are essentially the same as permanent partial disability benefits, but you will only qualify if your disability is rated as 100% by the doctor. If you are anything less than 100% disabled, you will only qualify for P.P.D. benefits. Examples of 100% disability include the loss of use in both arms, the loss of both eyes, etc.
If you've been hurt at work, you have an obligation to yourself and your family to pursue benefits. Contact our Santa Clarita workers' compensation attorneys today for a free case evaluation.
Real People, Real Stories
- Former Client

- DC Clark

- Maureen

- Former Client

- Jonathan