Glendale Bankruptcy Attorneys
Financial Freedom is On the Horizon
Living under the shadow of heavy debt is a burden that no one should bear. That's why the Law Offices of Wax & Wax in Glendale is adamant about helping as many locals as we can discover, understand, and utilize the benefits of a bankruptcy filing. We're here to show you that bankruptcy doesn't need to be an intimidating and frightening process. When done correctly, it can actually be a huge relief.
Call (818) 946-0608 and talk to our bankruptcy lawyers in Glendale about debt relief through bankruptcy today.
On This Page:
What Are the Advantages of Filing for Bankruptcy?
While filing for bankruptcy may seem like admitting defeat in some instances, there are several reasons why this may be the right decision for you and actually lead to greater financial freedom in the future:
The court-issued stay gives you a break from debtors or creditors and allows time for you to work out a plan for your future; while this doesn't cancel your debts, it does give you time to breathe
Filing for bankruptcy may allow you to "discharge" or cancel some debts (this may include credit card debt, utility bills, personal loans, etc.)
It may provide you with a fresh start with building up your credit score
By filing for bankruptcy you may be able to keep some of your personal property through bankruptcy "exemptions" rather than having it repossessed
Don't let the unknown scare you. Our bankruptcy lawyers are experts in helping you start fresh and make the decisions that are best for you. Call our firm today to get started.
Chapter 7 or Chapter 13: Which Is Right for You?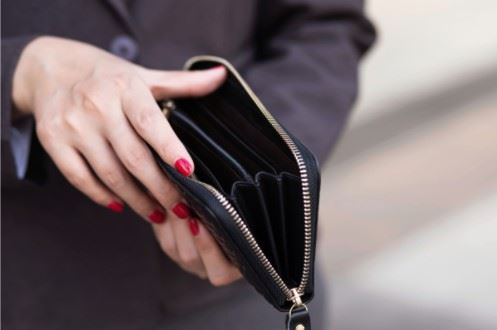 Bankruptcy is not a singular process to eliminate debt and start with a financial fresh start. Most people who file for bankruptcy have two distinct chapters from which to choose: Chapter 7 and Chapter 13. As your chosen bankruptcy attorneys in Glendale – who also serve clients in Santa Clarita – we would be happy to help you figure out which chapter works best for you.
A quick explanation of both bankruptcy chapters:
Chapter 7: To use Chapter 7 bankruptcy, you need to pass a means test that compares your debt and income to that of the average family in California. If you pass the means test, then Chapter 7 can discharge large amounts of debt at once. But it can make a larger impact on your credit score. We recommend Chapter 7 if your debt is insurmountable.
Chapter 13: People with manageable debt might want to consider Chapter 13 bankruptcy. This process minimizes your debt and arranges for it to be repaid across the next three to five years. If you can make all payments, then the remaining unpaid debt is discharged as agreed upon. Chapter 13 can be beneficial in that it might hurt your credit less and allow you to keep more assets.
Bankruptcy Exemptions in California
Bankruptcy doesn't mean you lose everything to creditors and collections. In California, you can use a state-level or a federal-level list of bankruptcy exemptions to protect as many of your assets and finances as possible. You cannot take exemptions from each list, but our attorneys can help you review each list to find the one that will do the most for you.
When you have property that cannot be protected using the exemption list of your choosing, you might not automatically lose that property. In Chapter 7 bankruptcy, there is a chance that your nonexempt property will be sold off to repay creditors. In Chapter 13 bankruptcy, though, you can pay creditors for the value of the property instead of outright losing it.
Bankruptcy FAQ:
Do You Get Out of All Debts if You Declare Bankruptcy?
While filing for bankruptcy may allow you to eliminate some debts, that doesn't mean it will eliminate all debt. Some things that bankruptcy can't do include:
Eliminate liens or prevent secured creditors from repossessing certain property
Eliminate child support or alimony obligations
Eliminate student loans (although in some situations this may be possible if you can prove repaying these loans will cause you undue hardship)
Eliminate tax debt
Eliminate fines or punishments including traffic tickets, personal injury settlements, etc.
Can You File for Bankruptcy if You Have Money In the Bank?
This will depend largely on what state you are filing for bankruptcy in. California has recently allowed for some exemptions when it comes to bank account balances, but they are complex and you may not qualify for these exemptions. If you are worried about your ability to keep the money in your checking or savings account, speak with a bankruptcy lawyer immediately about your situation.
Discover the Bankruptcy Chapter That Works for You
The lesson of bankruptcy is that it does not need to be the devastating financial event that we often see it to be in entertainment media and the news. If bankruptcy is handled correctly and professionally, then it can bring significant financial relief from heavy debt that had been weighing on you each moment it existed. Let our Glendale bankruptcy lawyers help you decide if bankruptcy is the optimal way to find debt relief. We have built our firm on trust and honesty, so we'll let you know if we think another debt relief solution makes more sense.
Contact us online and a member of our team will get back to you as soon as possible.
Real People, Real Stories