Chapter 7 Bankruptcy Lawyers in Glendale
Make the Most of Your Chapter 7 Bankruptcy
Chapter 7 bankruptcy could help you out of heavy debt, but the process is not for everyone. If you are thinking about using bankruptcy to your advantage, then we suggest speaking with our Glendale Chapter 7 bankruptcy attorneys as soon as possible. The process can be as confusing as it is beneficial when done correctly, so you should not try to go through it alone, especially when considering that the future of your financial stability could be on the line.
The Law Offices of Wax & Wax brings decades of collective legal experience to each case we accept. We do all we can to make our clients feel welcome, comfortable, and confident as their bankruptcy cases develop.
Let us show you the same courtesy and professionalism as we have so many others by dialing (818) 946-0608 and requesting a consultation with our firm.
Overview of Chapter 7 Bankruptcy
Chapter 7 bankruptcy is about a six-month process that aims to eliminate as much of your dischargeable debt as possible without any need for future filings or debt payments. It is often recommended for people with insurmountable debt that they cannot seem to find any way to repay, no matter how hard they try. The potential downside to Chapter 7 bankruptcy in exchange for its power to eliminate huge amounts of debt is that you can lose nonexempt assets like your home or automobiles to creditors and that it might hit your credit score significantly.
Chapter 7 can discharge many forms of debt, but it cannot discharge the following:
Alimony and child support payments as required by a court order
Most tax liens and certain unpaid tax debts
Debts owed to claimants or plaintiffs in a civil lawsuit
Student loans also cannot be discharged in nearly all bankruptcy filings. Although it is technically possible for a bankruptcy judge to approve the discharge of your student loan debt, it is extremely rare and you probably should not plan on it.
What is the Means Test?
Before you are allowed to file for Chapter 7 bankruptcy, you will need to pass the means test. This financial "exam" is used to keep people with high incomes from using Chapter 7 bankruptcy, theoretically reserving it only for people in disparaging financial situations.
You do not need to have no money to pass the means test, though. Instead, your income must be less than the average income of a Californian family of your size. If you make less income compared to a similar family in the state, then you will probably pass the means test and move forward with your Chapter 7 bankruptcy. We can help you better understand and prepare for the means test if you have any questions or doubts about it.
What Happens to Your Secured Debts?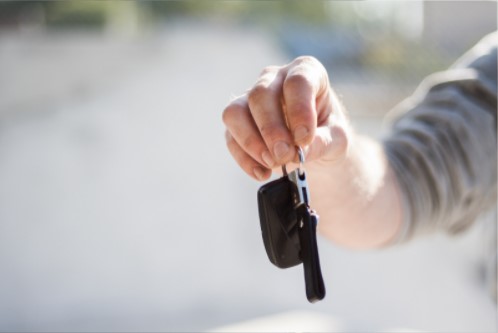 When you are given a loan or credit line with a lien, it creates the potential for a secured debt, which means that you could lose collateral property or assets if you fail to pay the loan as scheduled. Mortgages and car loans are two of the most common types of secured debts people accrue, and the liens usually tie to the real estate property or automobile, respectively. For example, if you default on your mortgage and file for bankruptcy, then the lien on the mortgage would likely mean that the lender or bank can claim your home.
One of the biggest risks of Chapter 7 bankruptcy is that you could lose any property related to a secured debt and that is not exempt. You can talk to us about Chapter 13 bankruptcy if you are worried about the liens on your property when you file.
Chapter 7 FAQ:
Can I keep my car if I file for Chapter 7 in California?
Whether or not you will be able to keep your car when filing for Chapter 7 bankruptcy will depend on the value of your car and whether or not you are able to keep making payments on it. Depending on your situation, you may be able to apply a bankruptcy exemption in order to keep your vehicle. Our lawyers are happy to walk you through the process.
Find Out If Chapter 7 Bankruptcy is Right for You
Ready to explore your bankruptcy options? We are, too. Call (818) 946-0608 to connect with our Chapter 7 bankruptcy attorneys in Glendale today. We would be happy to talk about all of the benefits and potential drawbacks of Chapter 7 bankruptcy, so you know exactly what to expect if you decide to move forward with it towards a debt-free future.
Use an online contact form today to tell us about your bankruptcy concerns. Our Glendale chapter 7 bankruptcy lawyers are here to support you.
Real People, Real Stories