Glendale Drunk Driving Accident Attorneys
We Can Prepare & Manage Your Entire Case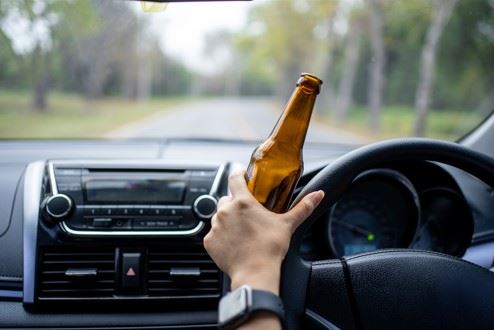 When you've been hit by a drunk driver, you're going to be mad and frustrated that they could do something so irresponsible. Before you let the anger stress you out, though, reach out to the Law Offices of Wax & Wax in Glendale to speak with a team of talented drunk driving accident attorneys. No matter what type of car accident you've been involved in, we are here to build your case and give you a way to demand compensation from the intoxicated driver while also taking everything off your shoulders. You can be confident that your case has a strong chance of success when you let us work on it for you.
Talk to our team now about your drunk driving accident in Glendale. Call (818) 946-0608 to speak with our drunk driving accident lawyers in Glendale. We are standing by to help you get started with your drunk driving accident lawsuit.
On This Page:
Drunk Driving Dangers
All it takes for a driver to become intoxicated and a hazard to everyone else on the road is a single alcoholic drink. "Buzzed" driving is dangerous, no matter what some people might tell you.
Alcohol affects a driver after just one drink in the following ways:
Slowed reaction times
Inability to focus or concentrate
Worsened visual acuity
Sluggish motor vehicle control
After a reckless driver has hit you, pay close attention to what they say. Specifically, listen for any mentions that they had "just one drink" or something along those lines. It could be the admission of guilt that turns their case upside-down and gives our attorneys a clear path to victory in your name.
Proof of Intoxication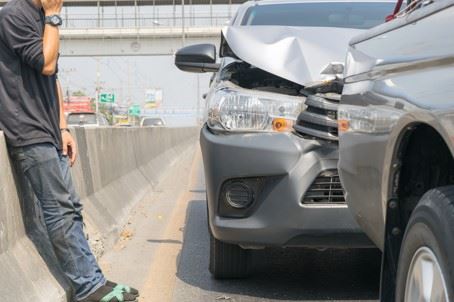 The words of the intoxicated driver who hit you can be valuable evidence to use in your case, but they might not be enough. After all, you can expect the drunk driver to deny everything top-to-bottom. The average driver who causes a drunk driving accident knows they could be in criminal trouble, too, so they almost always refuse to accept liability. They might even be tempted to straight-up lie about the crash to escape accountability.
To counter any arguments from the drunk driver who slammed into you when you were responsibly driving, stronger proof of intoxication or recklessness might be required. Luckily for you, our drunk driving accident attorneys in Glendale are reputable among local law enforcement agencies and crash investigators. We can network with them to find evidence that proves the other driver was drunk and caused the crash.
Criminal evidence that could bolster your claim includes:
Field sobriety test (FST) results
Blood alcohol concentration (BAC) test results
Statements given to police investigators
Court's conviction of the drunk driver
What Kind of Settlement Can You Get If You Are Hit by a Drunk Driver?
If you have been hit by a drunk driver, you may be able to recover damages for the following:
Pain and suffering
Lost wages from missed work
Medical expenses (surgeries, medication, rehabilitation, therapy)
For drunk driving accidents in particular, you may have grounds to pursue punitive damages as well. These types of damages are intended to punish the wrongdoer for their actions by charging them a fine that goes directly to the victim. In cases involving drunk drivers, you are more likely to receive punitive damages because the driver was acting in a particularly negligent or dangerous manner by driving while intoxicated.
What If You Were Hit By a Drunk Driver With No Insurance?
If the drunk driver who hit you turned out to be uninsured, or if they fled the scene of the accident before you could get their insurance information, that doesn't mean you are without options. If your own insurance coverage includes uninsured motorist coverage you can file a claim against your own insurance company. If you do not have uninsured/underinsured motorist coverage you may be able to file a lawsuit directly against the drunk driver. If you find yourself in this situation, reach out to our team today for legal guidance! We offer free, no-obligation consultations.
Choose the Legal Team That Doesn't Back Down
Taking on a drunk driver and their insurance company can be tricky because neither will back down from their stories. To bring a powerful legal fight against them, you need a team that won't retreat either. That team is ours. Let our Glendale drunk driving accident lawyers lead the way today!
Contact us online to learn more about the damages you can collect from the drunk driver who hit you.
Real People, Real Stories