Rideshare Accident Attorneys in Glendale
Bringing a Case Against the Driver, Uber, Lyft & More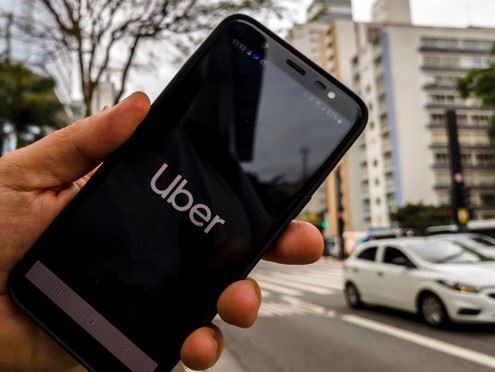 You can count on the Law Offices of Wax & Wax after you have been in a bad rideshare accident. Whether you were driving, sitting in a rideshare vehicle as a passenger, or working as a rideshare driver, our Glendale rideshare accident lawyers have the skills and experience needed to manage your case.
Each time we start a case, we have two goals in mind: keeping our clients comfortable and winning the most compensation for them as possible.
Choose our law firm to guide and represent you, just as so many others in our community have for years.
Our Glendale Uber/Lyft accident attorneys are here to help! Call (818) 946-0608 or contact us online quickly after being in an Uber or Lyft accident.
Who is Liable for a Rideshare Accident?
Rideshare accidents – such as accidents involving an Uber or Lyft driver – can be complicated because there might be multiple liable parties. The details of each crash determine who is liable. Using our decades of collective legal experience, we can investigate the circumstances of your accident to find out who might be liable for your damages, which can include medical bills, lost wages, pain and suffering, and more.
Parties that could be liable for your rideshare accident include:
Rideshare driver
Another motorist
Rideshare company
Auto part manufacturer
Using Uber's Insurance Policy
After being hit by a reckless driver, you can file against their auto insurance policy to seek coverage for your damages. In many situations, the insurance policy caps out before all damages are provided, though, which can be extremely frustrating and feel unfair. In a rideshare accident case, though, you might be able to use the insurance policy provided by Uber or Lyft, which can potentially cover up to $1,000,000 in damages.
Details of Uber's insurance policy coverage are:
No coverage: Uber will not take responsibility for an accident caused by an Uber driver who was not using the app at the time of the crash. In such a situation, the driver is fully responsible for their actions, so any injured parties will have to file against that driver's privately purchased auto insurance policy.
Some coverage: When an Uber driver is using the app and actively looking for a fare, the rideshare company can provide some coverage after an accident. A 50/100/25 third-party liability policy can be used if the Uber driver's personal auto insurance policy doesn't apply or caps out before all damages are covered.
Most coverage: Once an Uber driver has accepted a fare and is en route to pick up the passenger or already has them in their car, Uber can provide the most coverage if an accident happens. A $1 million third-party liability policy can be used, regardless of the driver's personal insurance policy. Uber can also provide uninsured/underinsured motorist (UM/UIM) bodily injury and/or first-party injury insurance, as well as contingent comprehensive and collision coverage.
Of note, Lyft has a strikingly similar insurance policy. If you were hurt while riding in an Uber or Lyft, or if you were hit by an Uber or Lyft driver, then our Glendale Uber/Lyft accident lawyers can look into your case to see if the company's insurance policy applies, so you can have a greater chance of getting more compensation.
What Is the Average Uber/Lyft Settlement Amount?
The exact amount of your settlement will depend primarily on how serious your injuries are and how the accident occurred. For an accident that involved only minor injuries, you may be entitled to somewhere around $10,000. For accidents that resulted in serious catastrophic injuries, your claim may be worth significantly more ($100,000 or perhaps more). The best way to determine the value of your settlement is to speak to our team in a free initial consultation. We can help evaluate your claim and let you know whether or not it's worth pursuing.
Let Us File & Manage Your Case
Do you want to go head-to-head with a rideshare company and the nationwide insurance companies that work with them after a crash? Probably not, so why should you? Leave everything up to the Glendale rideshare accident attorneys of our firm! We are passionate about doing what is right for the wrongfully injured, and we know that shows in everything we do.
Get responsive and compassionate legal assistance today from our rideshare accident lawyers in Glendale. Dial (818) 946-0608. We represent all types of car accident claims.
Real People, Real Stories