Glendale Car Accident Lawyers
Leave Your Personal Injury Case Up to Us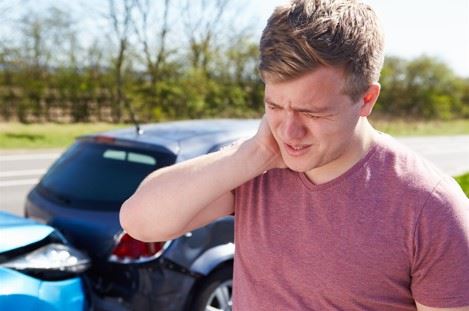 You have enough going on after being in a car accident that was not your fault. Don't pile legal worries and frustrations onto everything. Instead, come to the Law Offices of Wax & Wax. Our team of accident lawyers in Glendale can help with comprehensive and compassionate legal assistance that can move your auto accident case forward, step by step, for you. Our team has more than 100 years of combined legal experience and are ready to win you maximum compensation.
Take action to seek the most compensation possible. Call us at (818) 946-0608 or contact online.
On This Page:
Legal Help After Any Type of Car Accident
Car accidents can happen for many reasons, but most can be traced back to a driver's negligence. If you were hit by a negligent driver, then we want to know about it. Thanks to our extensive legal experiences and eclectic backgrounds, we can manage essentially any car accident claim on your behalf.
We can manage claims after a car accident is caused by a driver who was:
Speeding
Driving recklessly
Our legal team can also assist with motor vehicle accidents involving other types of vehicles and parties. For example, you can count on us to help with truck accident, motorcycle accident, and pedestrian accident claims or lawsuits as well.
What are the Benefits of Hiring an Accident Lawyer
Auto insurance companies are hoping you will file your claim alone, so they can use every tactic they know to keep the value of your claim low. An insurer might even deny your claim without reason and hope you give up because you don't understand what happened. By working with our Glendale personal injury lawyers, you will take away the insurance company's chances of mishandling your claim.
We Stand Up to Insurance Companies for You
In the world of personal injury claims, auto insurance companies have gained notoriety for doing very little to actually help injured claimants. Please reach out to our law firm soon after being in a crash because you should anticipate trouble from the other driver's insurance provider. With our car accident attorneys in Glendale taking the lead, you can feel confident that your claim is being managed correctly and in a way that fiercely pursues every last cent of damages owed to you.
Contact us online or dial (818) 946-0608 right away to speak with our car accident lawyer in Glendale!
Real People, Real Stories