Glendale Car Accident Attorneys
Leave Your Case Up to Us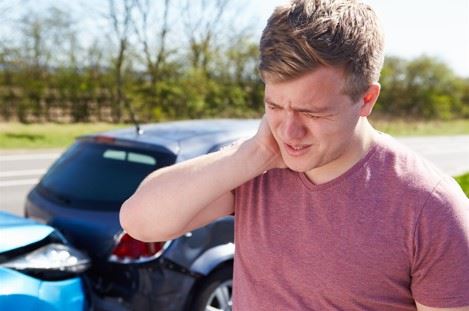 You have enough going on after being in a car accident that was not your fault. Don't pile legal worries and frustrations onto everything. Instead, come to the Law Offices of Wax & Wax in Glendale for comprehensive and compassionate legal assistance that can move your case forward, step by step, for you.
Auto insurance companies are hoping you will file your claim alone, so they can use every tactic they know to keep the value of your claim low. An insurer might even deny your claim without reason and hope you give up because you don't understand what happened. By working with our Glendale car accident lawyers, you will take away the insurance company's chances of mishandling your claim.
Take action to seek the most compensation possible. Call us at (818) 946-0608.
Legal Help After Any Type of Car Accident
Car accidents can happen for many reasons, but most can be traced back to a driver's negligence. If you were hit by a negligent driver, then we want to know about it. Thanks to our extensive legal experiences and eclectic backgrounds, we can manage essentially any car accident claim on your behalf.
We can manage claims after a car accident is caused by a driver who was:
Intoxicated
Texting or distracted
Speeding
Driving recklessly
Our legal team can also assist with motor vehicle accidents involving other types of vehicles and parties. For example, you can count on us to help with truck accident, motorcycle accident, and pedestrian accident claims or lawsuits as well.
What is Your Car Accident Claim Worth?
After suffering a car accident, you will experience a variety of damages. In personal injury law speak, a damage is something that incurred a cost, especially when it is caused by someone else's negligence or wrongdoing. The total of your damages is the worth of your car accident claim. Our team is always careful to tally damages accurately, including those related to non-economic damages and future damages.
Damages available in your car accident case could include:
Medical treatments
Lost or reduced wages
Vehicle repairs
Pain and suffering
Do You Have to Prove Liability After a Car Accident?
California uses a pure comparative negligence rule when determining liability in car accident cases. This rule basically allows you to seek damages from any other party involved in your accident, as long as they are at least 1% liable for it. The higher a party's liability, the more damages they might pay you through a settlement offer or a court award.
Due to the fact that practically anyone can pursue compensation after a car accident in California, it becomes vitally important to prove liability convincingly. Let our attorneys help you find and utilize different types of evidence to build your claim. We can anticipate that the other side might blame you for what happened, but they'll have a much more difficult time if they encounter a solid case constructed by our attorneys.
Evidence often used to prove liability in a car accident includes:
Eyewitness statements
Police, firefighter, and EMT reports
Dashcam footage
Medical records
When Should You Get a Lawyer for a Car Accident?
While you may not always need to hire an attorney for a minor car accident, there are certain situations in which hiring a lawyer may be in your best interest:
If it isn't clear who was at fault
If your insurance company is refusing to offer you fair compensation
If you are being blamed for the accident when you were only partially or not at all at fault
You were injured in the accident
You were forced to miss work because of your injuries
You are unfamiliar with the legal process and going to court
You are suffering from PTSD, or other emotional damages as a result of your accident
We Stand Up to Insurance Companies for You
In the world of personal injury claims, auto insurance companies have gained notoriety for doing very little to actually help injured claimants. Please reach out to our law firm soon after being in a crash because you should anticipate trouble from the other driver's insurance provider. With our car accident attorneys in Glendale taking the lead, you can feel confident that your claim is being managed correctly and in a way that fiercely pursues every last cent of damages owed to you.
Contact us online or dial (818) 946-0608 right away to speak with our car accident lawyer in Glendale!
Real People, Real Stories