Glendale Motorcycle Accident Attorney
Riders Deserve Outstanding Legal Representation Like Ours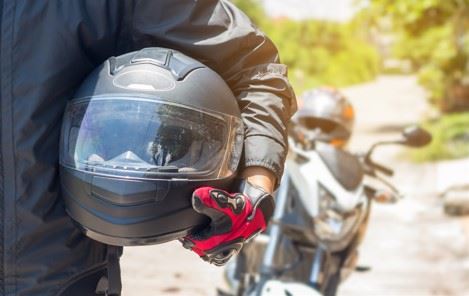 Too many injured motorcyclists are left feeling like they don't have many options after being in a wreck that was not their fault. Due to a societal stigma that motorcyclists are "all reckless," some injured riders won't even explore their legal options but will instead take whatever they can get from the involved insurance companies.
At the Law Offices of Wax & Wax in Glendale, we want to remind you that you deserve the most compensation possible after being in a motorcycle accident caused by a negligent driver, vehicle defect, or poor road conditions. It would be our honor to help you explore your next steps in filing a claim. Our team is equipped to take your motorcycle case to court for litigation, too, thanks to our extensive histories as trial attorneys.
To begin your motorcycle accident case, dial (818) 946-0608 and ask for a free initial consultation with our Glendale motorcycle accident lawyer.
Motorcycle Accidents Often Cause Severe Injuries
Did you suffer catastrophic injuries in your motorcycle accident? Most motorcyclists do. Even at low speeds, a rider can be bucked off their ride in a collision, suffering serious injuries as they tumble into the street.
Motorcyclists often suffer the following severe injuries:
Road rashes
Broken bones
Traumatic brain injuries (TBIs)
Spinal cord injuries
According to the National Highway Traffic Safety Administration (NHTSA), motorcyclists are about 30x more likely to suffer a fatal injury in a crash when compared to people inside passenger vehicles. Motorcyclists are also about 4x more likely to suffer at least a moderate injury that requires medical attention. Insurance companies are aware of the innate risks of injury that motorcyclists deal with every day, which is why they are so adamant about fighting any and all motorcycle accident claims. The chances of such a claim being expensive are high, so avoiding a payout can be a big win for an insurer.
Damages in Motorcycle Accident Claims
How much is the average motorcycle accident claim worth? The total value can get steep due to the severity of the claimant's injuries, as mentioned, but accurately predicting a case's worth will still be difficult. Every motorcycle accident claim has a unique worth due to the unique damages that factor into it.
Some of the most expensive damages in your motorcycle accident claim could be:
Medical costs: Medical treatments for severe injuries will be expensive, such as corrective surgeries and physical therapy for years. You should not be the one who has to pay for all of your treatments when someone else caused your accident.
Lost wages: You probably have missed many paychecks due to your injuries after your wreck. Even if you get disability benefits of some sort, you won't be making what you normally do. Your claim can demand missing and reduced wages.
Pain and suffering: California law allows you to demand non-economic damages in a motorcycle accident claim, like those related to your pain, suffering, and permanent disabilities.
Your motorcycle repair or replacement costs can also be part of your motorcycle accident case. However, pursuing those damages is technically done in a property damage claim. Our motorcycle accident lawyer in Glendale can assist you with it as well.
Common Causes of Motorcycle Accidents in Glendale
While insurance companies often like to place the blame for motorcycle accidents on the biker, there are a lot of crashed that occur as a result of driver negligence, rather than biker negligence. Some of the most common causes include:
Left-Turn Accidents - These types of accidents are some of the most common and occur most frequently at intersections where drivers fail to yield right-of-way, or fail to see a motorcyclist next to them when making a left-hand turn
Dooring Accidents - These types of accidents happen when a parked or stopped vehicle opens their door right in front of a motorcycle and causes them to collide with the car door
Poor Road Conditions - Motorcycles can be particularly dangerous when driven on flooded roads or on loose gravel; if cities fail to maintain their roads they may be responsible for any accidents that occur
Motorcycle Defects - Poorly built motorcycles have a higher likelihood of malfunctioning and causing an accident
Unsafe Lane Changes - When motorists fail to check their blind spots before changing lanes, they may unintentionally cut off or even broadside the motorcyclist
Ready to Fight Insurance Companies in Your Name
Injured motorcyclists in Glendale know they can come to the Law Offices of Wax & Wax for legal assistance and representation that doesn't back down. You need help after you've been seriously injured. Let us be the legal team that makes your life easier, not just by advancing your claim in your name but also by making certain you're doing well and feeling confident about your case. We can even help you figure out how to get medical treatments as soon as possible if you were hit and don't have adequate insurance.
Don't delay! Call our motorcycle accident attorney in Glendale at (818) 946-0608 now.
Real People, Real Stories