Glendale Bicycle Accident Lawyers
Representing Injured Bicyclists in Glendale & Beyond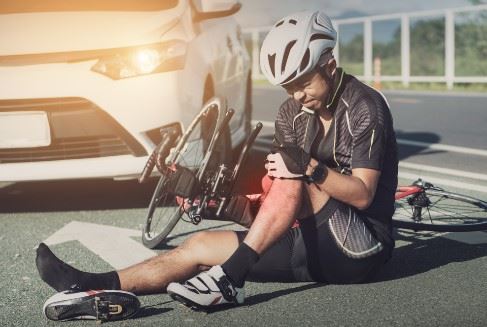 Bicyclists throughout Glendale depend heavily on motorists driving carefully near and around them. They are also depending on pedestrians to be careful whenever they cross bicycle paths. The high number of bicycle accidents in the area each year shows that not everyone is as attentive as they need to be.
If you were recently in a bicycle accident that wasn't your fault, then the Law Offices of Wax & Wax wants to hear from you. We have a strong reputation in the region for being able to take on the toughest personal injury cases and successfully pursuing compensation. Thanks to our contingency fee policy, you can file a claim at virtually no financial risk to you. We don't get paid attorney fees unless we win your case!
Dial (818) 946-0608 to speak with our bicycle accident attorneys in Glendale.
On This Page:
What To Do After a Bike Accident
If you are hit by a car while riding your bike, here's what you should do to ensure that your bicycle accident lawsuit starts off on the right foot:
Do not leave the scene of the accident; stay until the police arrive and take your statement
Do not accept cash or any offer of compensation at the scene of the accident
Do go to the doctor immediately after the incident, do not assume you aren't injured
Do not give the insurance company a recorded statement and do not admit fault
Do keep your damaged bicycle and any other damaged property as evidence
Do take photos of your damaged property and your injuries
Do speak to a personal injury lawyer immediately about your case
Discuss Your Options with Our Law Firm
Starting a bicycle accident claim doesn't need to be difficult. Dial (818) 946-0608 and connect with our Glendale bicycle accident attorneys. We can help you understand and act upon your rights as an injured bicyclist.
For more information, fill out an online contact form now to speak with our bicycle accident lawyers in Glendale.
Real People, Real Stories