Glendale Bicycle Accident Lawyers
Representing Injured Bicyclists in Glendale & Beyond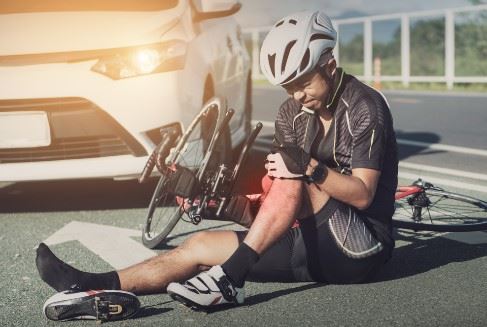 Bicyclists throughout Glendale depend heavily on motorists driving carefully near and around them. They are also depending on pedestrians to be careful whenever they cross bicycle paths. The high number of bicycle accidents in the area each year shows that not everyone is as attentive as they need to be.
If you were recently in a bicycle accident that wasn't your fault, then the Law Offices of Wax & Wax wants to hear from you. We have a strong reputation in the region for being able to take on the toughest personal injury cases and successfully pursuing compensation. Thanks to our contingency fee policy, you can file a claim at virtually no financial risk to you. We don't get paid attorney fees unless we win your case!
Dial (818) 946-0608 to speak with our bicycle accident attorneys in Glendale.
Do You Need a Lawyer for a Bicycle Accident Case?
Hiring a Glendale bicycle accident attorney at the beginning of your case is a strong starting point, even though you technically don't need to have a professional counselor represent you. Even a bicycle accident case that can seem straightforward can become rife with legal complications. If you don't understand California's liability laws and courtroom procedures, then you could be putting yourself at a significant disadvantage.
Any insurance company working on the opposite side of the case will be excited to see that you aren't represented, too. Insurance adjusters are hired to save insurance companies money by finding ways to defeat, deny, or depreciate the value of claims filed against their policies. When you aren't represented by a professional attorney, you could give them ample opportunities to use subtle tactics to manipulate your case until its value drops.
What Damages Can You Claim?
A bicycle accident claim can help you find peace of mind by holding the driver who hit you accountable for their mistake. Of course, it is often more important to be financially compensated for what they did. When we are working on your case, we will look far and wide for insurance policies to file against, which can help increase the chances of you receiving full compensation for your injuries. We also need to know how many damages you can claim based on what you have incurred or endured due to the accident.
Damages in your bicycle accident claim could include:
Medical bills: Whether you need to go to the hospital once or require an extended stay, all of your medical bills and treatment costs should be covered fully by the liable party's insurance provider.
Lost wages: When you miss work due to your injuries, it will hit your finances, which are probably also low because of your medical bills. You can demand your missing wages and lowered income capacity in your claim.
Property repair: The cost to replace or repair your bicycle and any other property damaged in the crash should be provided by the liable party. Property damages are sometimes handled in a separate claim than bodily injury-related damages, but we can help you with that claim, too.
Pain and suffering: You can be financially compensated for your non-economic damages, like your pain, suffering, and trauma. Calculating those damages can be difficult because there is no bill or receipt that reports them.
Permanent disability: If your injuries are severe enough to cause a permanent disability, then you can be further compensated for the hardships you are likely to endure in your life because of them, like losing your freedom of mobility or independence.
Can You Sue If You Didn't Have a Helmet?
Bicyclists in California can decide to wear a helmet or not when riding. Although, wearing a bicycle helmet is something you should do whenever you ride on public roads.
The two benefits of bicycle helmet use are:
It helps prevent a brain and head injury if you get into a bicycle accident.
It helps keep your liability low for your own injuries.
Liability is how much you are at fault for your injuries and damages. If you didn't have a helmet on when you were riding your bicycle and a driver hit you, then you can still sue them, but your chances of getting a complete recovery will probably go down.
Discuss Your Options with Our Law Firm
Starting a bicycle accident claim doesn't need to be difficult. Dial (818) 946-0608 and connect with our Glendale bicycle accident attorneys. We can help you understand and act upon your rights as an injured bicyclist.
For more information, fill out an online contact form now to speak with our bicycle accident lawyers in Glendale.
Real People, Real Stories